Ways
to
Learn
Through
Inquiry:
Guiding
Children
to
Deeper
Understanding
Children 3-8 years
by Dr. Jo Fahey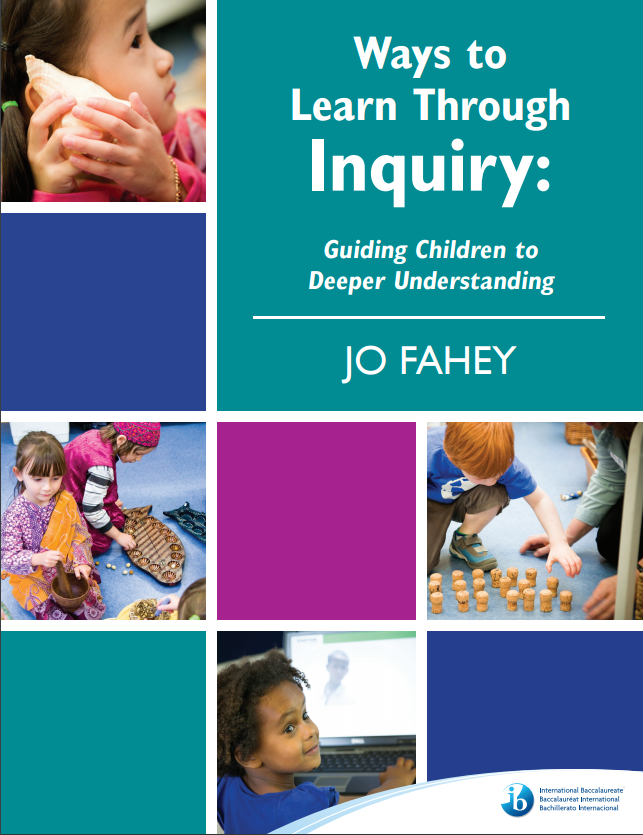 Lively, accessible and insightful, Jo's book demonstrates how inquiry can look and sound in the early years, helping educators recognize and guide their children's inquiries and empower them to deepen their understanding.
Available from www.follettibstore.com

"This book makes an enormous contribution to the fields of early childhood, global education and inquiry-based curriculum."
Professor Kathy Short, University of Arizona Read More
"This resource has earned a place for inquiry in the early years along with the Reggio Emilia approach and the Project approach."
Associate Professor Martha Lash, Kent State University Read Full Review
Outline
of
the
book
Introduction
Chapter 1: Inquiry, assessment and the Primary Years Programme
Chapter 2: Inquiring through read-alouds and responses
Chapter 3: Inquiring through browsing and viewing
Chapter 4: Inquiring through organizing ideas
Chapter 5: Inquiring through play
Chapter 6: Inquiring through drama
Chapter 7: Inquiring through research
Chapter 8: Inquiring through the arts
Epilogue